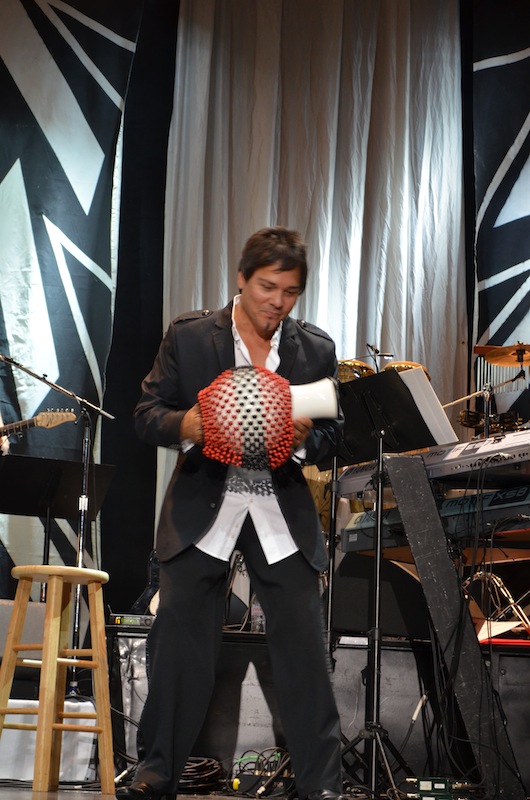 RONNIE GUTIERREZ
Ronnie Gutierrez is an accomplished and versatile drummer/percussionist with decades of experience performing, touring, and recording music worldwide.
Ronnie's career spans over 40 years. In that time, he has performed live concerts with and supported top-level recording artists. Ronnie Gutierrez' credits include concert and album performances with Grammy Award winning: Al Jarreau, Andrea Bocelli, Jeffrey Osborne, David Sanborn, Marcus Miller, Brenda Russell, Mariah Carey, Gladys Knight, Macy Gray, Natalie Cole, Babyface, George Duke, Michael Bolton, Michael McDonald, All for One, Clare Fischer, Bobby Caldwell, and Dave Koz. In addition, Mr. Gutierrez has performed with the California Philharmonic Orchestra, Germany's V.D.R. Orchestra, Holland's Metropole Orchestra, and on The TONIGHT SHOW with CONAN O'BRIEN.
Ronnie started his career in his hometown of Los Angeles, California. He started to display his musical talents at the age of four and embarked on a musical journey that continues today. Thought he was surrounded and influenced by the world of Latin Music and percussion, Ronnie's musical sensibilities were also shaped by such artists as Frank Sinatra, Barbara Streisand and The Beatles. The versatility in Ronnie's musicianship is one of his greatest draws and the reason he has been asked to play with artists from many genres.
In addition to supporting other artists, Ronnie formed his own band the Ronnie Gutierrez Band and has performed and entertained privately for VIP's including: Arnold Schwarzenegger, Mel Gibson, Michael Ovitz, Rod Stewart, Sheri Belafonte,
and at the Governor's Ball for the Oscars and the Governor's Ball for the Emmy's.
When Ronnie performs live with his father, his sister, vocalist Leslie Paula, and their salsa band, it is a vibrant and exciting family affair.
Ronnie Gutierrez attended THE DICK GROVE SCHOOL OF MUSIC in Studio City, California. His private teachers include Dick Wilson, Alan Dawson, John Perrett and Jeff Hamilton. Extensive training and experience combined with raw natural talent keep Ronnie in constant demand for recording sessions and live performances. His first album entitled "Like Father, Like Son" explores Latin styles ranging from Afro-Cuban, Brazilian, Latin Jazz and Old School salsa.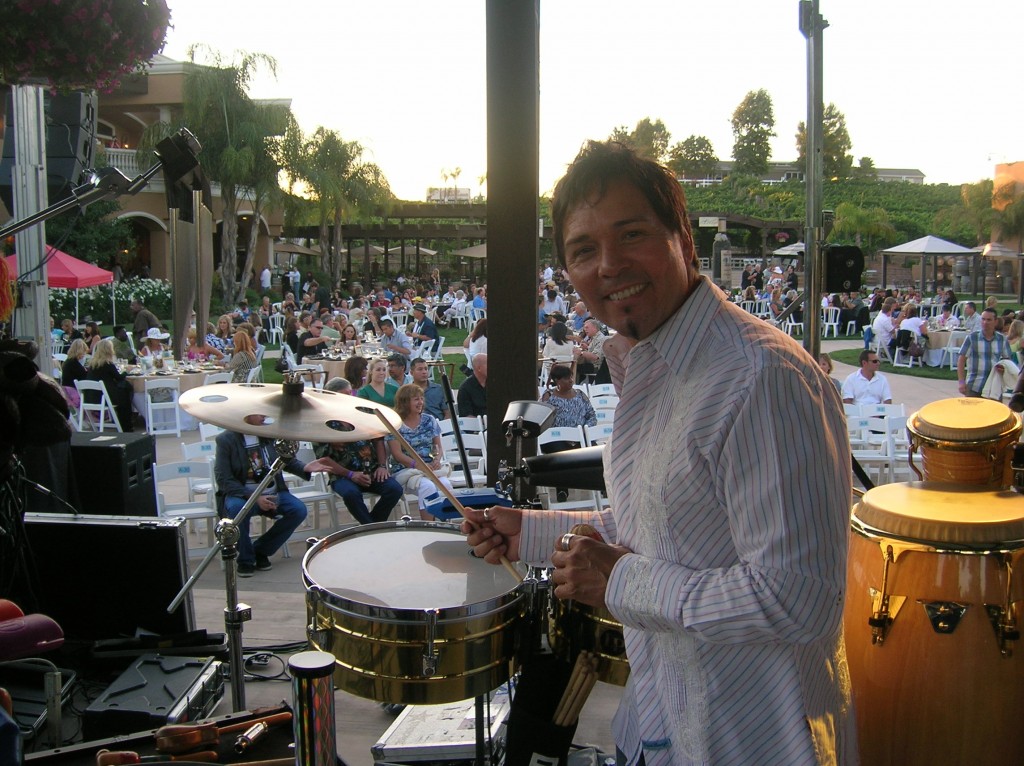 Drummer / Percussionist
Ronnie Gutierrez